Why Fear Climate Disasters? It's Already Too Late!
A 2016 Gallup survey said only 36% of Americans think global warming will ever "pose a serious threat to their way of life in their lifetime." (Five years later, it's become political, Republicans steady at 20%, with Democrats rising above 75%.) In 2016, the Chapman University Survey of American Fears began a new survey covering a list of 88 things that could trigger anxieties and fears, including "huge variety of topics ranging from crime, the government, disasters, personal anxieties, technology and many others."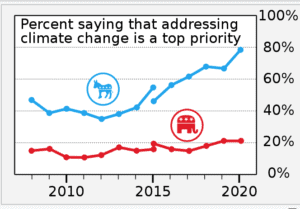 Guess what? America's political parties are ideologically miles apart—with socialist Bernie Sanders warning that "climate change is America's biggest national security threat" and conservative politicians like Oklahoma Senator Jim Inhofe dismissing global warming as a "conspiracy" and "hoax"—still, it turns out that this new Chapman University "American Fears" poll is quite clear, only 30.7% of Main Street American respondents said global warming made them "afraid" or "very afraid," and that was before the recent elections.
Yes, the American public is aligned with the climate science-denying crowd. In fact, "global warming" didn't even make it into America's Top-20 Greatest Fears. Obviously, most Americans, most city-dwellers, most average folks in developed countries like America appear to be tone deaf, tuning out comments in Bloomberg News: "New York Set to Reach Climate Point of No-Return in 2047."
Get it? Soon the overheating momentum of global warming will be so strong it will be irreversible, no matter how big the cutbacks, no matter what we legislate restraint, the planet will overheat indefinitely, eventually burning out like Mars. The Washington Post summarized the trend, with predictions of "temperatures too hot for Persian Gulf may be too hot for human survival," in less than two generations.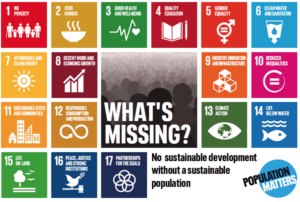 Still, Americans are dreamers, consistently tuning out or toning down climate threats. So here are some risky things Americans found far more dangerous than global warming. The scary fact is that while any one of these could trigger a major disaster in the short-term, global warming is virtually certain to trigger multiple global catastrophes in the long-run. That's right these fears shift year to year, depending on today's news. While our minds know climate warming is the ultimate killer, but it's not as hot today as what's in our inbox:
GOVERNMENT CORRUPTION (58%) … Money rules, getting worse: Lobbying, elections, campaign fraud, payoffs, etc.
CYBER-TERRORISM, CYBER-WARS (44.8%) … China, Iran, North Korea, security experts say our energy grid will be crashed.
CORPORATIONS TRACKING PERSONAL DATA (44.6%) … Okay they need the big data in massive clouds but it's too easy to get mine.
TERRORIST ATTACKS (44.4%) … If this survey was taken after the Paris attacks, this would be number one.
GOVERNMENT TRACKING PERSONAL DATA (41.6%) … Expect lots more tracking to balance efforts to track potential terrorists.
BIOLOGICAL-CHEMICAL WARFARE (40.9%) … World recently saw Assad's brutal Syrian regime gas his own people. Who's next?
IDENTITY THEFT CRIMES (39.6%) … Hackers winning, easily grab passwords, job, tax, financial records.
ECONOMIC COLLAPSE (39.2%) … In 2000, Wall Street lost $8 trillion. In 2008, $10 trillion. Next after 2016.
RUNNING OUT OF MONEY IN RETIREMENT (37.4%) … Unfortunately, too many have too little savings, don't trust Social Security.
CREDIT CARD FRAUD (36.9%) … Credit cards added a new security chip. Counterfeiters upped their game. So there we go, the top fears worrying Americans in 2015. And where in global warming, climate change and the environment? Sorry activists, you did not even break into the top-20 … American's have a secret death wish.
GLOBAL WARMING (30.7%) … Unfortunately, this ranking suggests rather weak public support for the UN Climate Change Paris Accord signed back in late 2015. Worse is the apparent subtle hypocrisy of the 197 global leaders signing the Paris Accord. A headline in the Climate News Network warned: "Biggest Economies still backing Fossil Fuels." Not only is the United States still "subsidizing" ExxonMobil and our other Big Oil companies to the tune of $4 billion a year, the "World's 20 leading economies give nearly four times as much in subsidies to fossil fuel production as total global subsidies to renewable energy."
And in the eyes of some key experts, this flaw could doom the future of the UN Climate Accord, as well as the future of our planet. The Guardian reported that James Hansen, the former head of NASA Goddard institute of Space Studies from 1981 to 2013 who made the Defense Department aware of the global warming threat, said of the Paris Accord signing:
"It's a fraud really, a fake … just bullshit for them to say: We'll have a 2C warming target 'and then try to do a little better every five years.' It's just worthless words. There is no action, just promises. As long as fossil fuels appear to be the cheapest fuels out there, they will continue to be burned."
Climate Change Politics Is Accelerating "The End Game!"
Still, we can hope. Maybe by the time America's 2020 presidential elections roll around, and current global warming trends continue accelerating the risks, disasters, agonies and the escalating costs, Republicans, Big Oil, the entire fossil fuel industry, and every climate science denier will be shocked awake, will surrender, stop fighting reality and get serious about the threat facing America and our entire way of life on this planet. And unfortunately in 2021, it's still iffy.
A year after the Chapman study, Esquire magazine reviewed a new Pew Research Poll concluding that conservatives believe "climate change isn't happening … but even if it was, it wouldn't cause any really bad effects to the environment … and even if it did, we couldn't do anything to help."
Mention climate change and global warming and you can feel this dark fatalism seeping across the world. We know conservatives and capitalists do not support any policies or actions dealing with climate change and global warming. Worse, polls and studies like these make it obvious most humans really don't either. The reasons are simple: Humans are irrational, motivated more by short-term, personal issues, a mindset so well captured by George Marshall in Don't Even Think About It: Why Our Brains Are Wired to Ignore Climate Change.